[qodef_elements_holder holder_full_height= »no » number_of_columns= »one-column » switch_to_one_column= » » alignment_one_column= » »][qodef_elements_holder_item item_padding= »8px 0 0 0″][qodef_section_title type= »standard » position= » » title_tag= »h4″ disable_break_words= »no » enable_button= »no » title= »Notre histoire »][/qodef_elements_holder_item][/qodef_elements_holder]
[qodef_elements_holder holder_full_height= »no » number_of_columns= »one-column » switch_to_one_column= » » alignment_one_column= » »][qodef_elements_holder_item item_padding= »0 63px 0 100px » item_padding_1025_1366= »0 0 0 40px » item_padding_769_1024= »45px 80px 34px 0″ item_padding_681_768= »45px 0px 34px 0″ item_padding_680= »45px 0px 34px 0″]
Atelier d'architecture fondé en 2014 par Guillaume Bérard et Guillaume Marcel, Will Architecture travaille sur tous les types de projet.
Si le logement collectif est dans notre ADN et occupe une part importante de la production, le bureau, le logement individuel, le commerce et les équipements publics font partie également de notre champ de compétence.
« The physician can bury his mistakes, but the architect can only advise his client to plant vines – so they should go as far as possible from home to build their first buildings.»
Frank Lloyd Wright
N'écoutant pas les conseils de Frank, nous avons exercé depuis toujours sur Aix-Marseille,  la région Sud et Rhône-Alpes.
Depuis la phase esquisse, jusqu'à la livraison, Will Architecture dispose du savoir faire interne et des réseaux externes pour répondre aux exigences actuelles et à venir du monde du bâtiment.
Depuis sa création, Will Architecture a noué des liens privilégiés avec différents acteurs locaux du domaine de l'architecture et de la construction et tout particulièrement avec :
-Bernard Leonetti, Agence AT2A, Architecte partenaire, avec qui notre agence réalise plusieurs grands projets sur le Pays d'Aix.
-Sébastien Mouchetan et Olivier Voisin, graphistes, de l'agence SO Images.
[/qodef_elements_holder_item][/qodef_elements_holder]
[qodef_section_title type= »standard » position= » » title_tag= » » disable_break_words= »no » enable_button= »no » title= »Notre équipe » title_break_words= »5″]
[qodef_elements_holder holder_full_height= »no » number_of_columns= »one-column » switch_to_one_column= » » alignment_one_column= » »][qodef_elements_holder_item item_padding= »71px 0 0px 0″][qodef_team type= »info-below-image » team_name_tag= » » team_image= »5579″ team_name= »Guillaume Berard » team_position= »Architecte DE – HMONP / Co-gérant » team_social_1_link= » » team_social_link_1_text= » » team_social_2_link= » » team_social_link_2_text= » » team_social_3_link= » » team_social_link_3_text= » » team_social_4_link= » » team_social_link_4_text= » » team_social_5_link= » » team_social_link_5_text= » »][/qodef_elements_holder_item][/qodef_elements_holder][qodef_elements_holder holder_full_height= »no » number_of_columns= »one-column » switch_to_one_column= » » alignment_one_column= » »][qodef_elements_holder_item item_padding= »65px 0 0px 0″][qodef_team type= »info-below-image » team_name_tag= » » team_image= »5589″ team_name= »Dorian GERMAIN » team_position= »Architecte DE – HMONP » team_social_1_link= » » team_social_link_1_text= » » team_social_2_link= » » team_social_link_2_text= » » team_social_3_link= » » team_social_link_3_text= » » team_social_4_link= » » team_social_link_4_text= » » team_social_5_link= » » team_social_link_5_text= » »][/qodef_elements_holder_item][/qodef_elements_holder][qodef_elements_holder holder_full_height= »no » number_of_columns= »one-column » switch_to_one_column= » » alignment_one_column= » »][qodef_elements_holder_item][qodef_team type= »info-below-image » team_name_tag= » » team_image= »5582″ team_name= »Julie GUERIN » team_position= »: Architecte DE – HMONP » team_social_1_link= » » team_social_link_1_text= » » team_social_2_link= » » team_social_link_2_text= » » team_social_3_link= » » team_social_link_3_text= » » team_social_4_link= » » team_social_link_4_text= » » team_social_5_link= » » team_social_link_5_text= » »][/qodef_elements_holder_item][/qodef_elements_holder][qodef_elements_holder holder_full_height= »no » number_of_columns= »one-column » switch_to_one_column= » » alignment_one_column= » »][qodef_elements_holder_item][qodef_team type= »info-below-image » team_name_tag= » » team_image= »5588″ team_name= »Camille FABRE » team_position= »Architecte DE – Designer d'espaces » team_social_1_link= » » team_social_link_1_text= » » team_social_2_link= » » team_social_link_2_text= » » team_social_3_link= » » team_social_link_3_text= » » team_social_4_link= » » team_social_link_4_text= » » team_social_5_link= » » team_social_link_5_text= » »][/qodef_elements_holder_item][/qodef_elements_holder][qodef_elements_holder holder_full_height= »no » number_of_columns= »one-column » switch_to_one_column= » » alignment_one_column= » »][qodef_elements_holder_item][/qodef_elements_holder_item][/qodef_elements_holder]
[qodef_elements_holder holder_full_height= »no » number_of_columns= »one-column » switch_to_one_column= » » alignment_one_column= » »][qodef_elements_holder_item item_padding= »0 0 0 0″ item_padding_680= »28px 0 0 0″][qodef_team type= »info-below-image » team_name_tag= » » team_image= »5580″ team_name= »Guillaume Marcel » team_position= »Economiste de la construction / Co-gérant » team_social_1_link= » » team_social_link_1_text= » » team_social_2_link= » » team_social_link_2_text= » » team_social_3_link= » » team_social_link_3_text= » » team_social_4_link= » » team_social_link_4_text= » » team_social_5_link= » » team_social_link_5_text= » »][/qodef_elements_holder_item][/qodef_elements_holder][qodef_elements_holder holder_full_height= »no » number_of_columns= »one-column » switch_to_one_column= » » alignment_one_column= » »][qodef_elements_holder_item item_padding= »65px 0 0px 0″][qodef_team type= »info-below-image » team_name_tag= » » team_image= »5586″ team_name= »Margot MERLIN » team_position= »Architecte DE » team_social_1_link= » » team_social_link_1_text= » » team_social_2_link= » » team_social_link_2_text= » » team_social_3_link= » » team_social_link_3_text= » » team_social_4_link= » » team_social_link_4_text= » » team_social_5_link= » » team_social_link_5_text= » »][/qodef_elements_holder_item][/qodef_elements_holder][qodef_elements_holder holder_full_height= »no » number_of_columns= »one-column » switch_to_one_column= » » alignment_one_column= » »][qodef_elements_holder_item][qodef_team type= »info-below-image » team_name_tag= » » team_image= »5581″ team_name= »Isabelle BRIAND » team_position= »Architecte DE » team_social_1_link= » » team_social_link_1_text= » » team_social_2_link= » » team_social_link_2_text= » » team_social_3_link= » » team_social_link_3_text= » » team_social_4_link= » » team_social_link_4_text= » » team_social_5_link= » » team_social_link_5_text= » »][/qodef_elements_holder_item][/qodef_elements_holder][qodef_elements_holder holder_full_height= »no » number_of_columns= »one-column » switch_to_one_column= » » alignment_one_column= » »][qodef_elements_holder_item][qodef_team type= »info-below-image » team_name_tag= » » team_image= »5587″ team_name= »Camille BERTELLI » team_position= »Architecte DE – Urbaniste » team_social_1_link= » » team_social_link_1_text= » » team_social_2_link= » » team_social_link_2_text= » » team_social_3_link= » » team_social_link_3_text= » » team_social_4_link= » » team_social_link_4_text= » » team_social_5_link= » » team_social_link_5_text= » »][/qodef_elements_holder_item][/qodef_elements_holder][qodef_elements_holder holder_full_height= »no » number_of_columns= »one-column » switch_to_one_column= » » alignment_one_column= » »][qodef_elements_holder_item][qodef_team type= »info-below-image » team_name_tag= » » team_image= »5576″ team_name= »Franck BOREL » team_position= »Architecte DE » team_social_1_link= » » team_social_link_1_text= » » team_social_2_link= » » team_social_link_2_text= » » team_social_3_link= » » team_social_link_3_text= » » team_social_4_link= » » team_social_link_4_text= » » team_social_5_link= » » team_social_link_5_text= » »][/qodef_elements_holder_item][/qodef_elements_holder]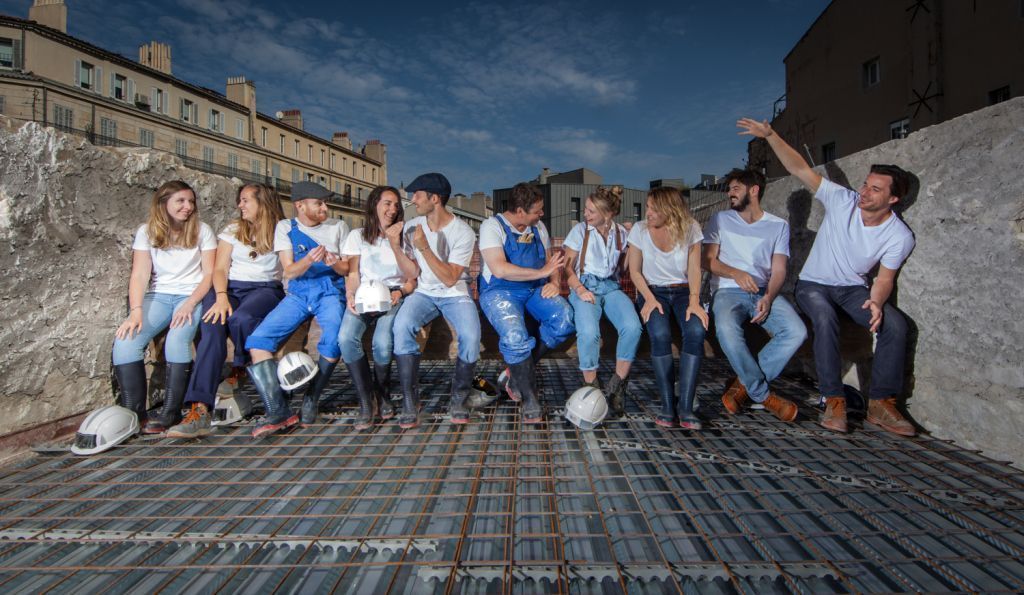 [qodef_section_title type= »standard » position= » » title_tag= » » disable_break_words= »no » enable_button= »no » title= »Nos partenaires » title_break_words= »5″]
[qodef_elements_holder holder_full_height= »no » number_of_columns= »one-column » switch_to_one_column= » » alignment_one_column= » »][qodef_elements_holder_item item_padding= »0 22% 0 0px » item_padding_680= »0 22% 80px 0px » item_padding_681_768= »0 22% 80px 0px »][qodef_clients_grid number_of_columns= »four » space_between_items= »huge » image_alignment= » » items_hover_animation= »switch-images »][qodef_clients_carousel_item target= »_blank » image= »5584″ link= »https://bernard-leonetti-architecte.fr/ » hover_image= »5584″][/qodef_clients_carousel_item][qodef_clients_carousel_item target= »_blank » image= »5556″ link= »https://so-images.com/ » hover_image= »5556″][/qodef_clients_carousel_item][qodef_clients_carousel_item target= »_blank » image= »5558″ hover_image= »5558″ link= »https://www.lloap.com/ »][/qodef_clients_carousel_item][qodef_clients_carousel_item target= »_blank » image= »5561″ hover_image= »5561″ link= »http://www.moz-artiste.com/ » image_size= »300×300″][/qodef_clients_carousel_item][/qodef_clients_grid][/qodef_elements_holder_item][/qodef_elements_holder]